Jamaica and the Calabash Resorts....
aren't you worth it?
Come to or Come back to Jamaica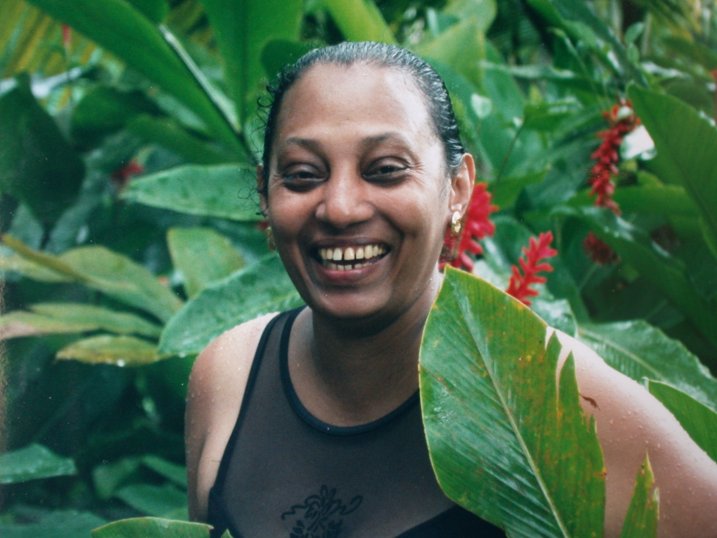 ---
CURRENCY:
There are exchange bureaus almost everywhere. The Jamaican dollar is a legal tender in Jamaica. Most merchants accept U.S. dollars, travelers checks and major credit cards, i.e. American Express, Visa and MasterCard.
CHECK OUT TIME:
Guests are required to check out no later then 12:00 noon on the morning of departure. Payment for all stay's must be handled the night before check-out.
AIR TRAVEL:
All air travel can be arranged from anywhere, we hope that you come to Jamaica on our Flagship carrier, Air Jamaica, American, Delta Airlines, most other major airlines and other International Carriers.
DEPARTURE TAX:
A departure tax is to be paid upon leaving the airport on your return home of US$20.00 per person.
VALUABLES:
Guests with valuables and/or large amounts of cash are advised to store such valuables in Hotel Safe otherwise Management and staff of the Calabash Resorts will not be held accountable.
MEDICAL EMERGENCIES
There is a full service General Hospital and two Private Clinics which are within minutes of our front door and they all provide ambulance services.
PHYSICALLY CHALLENGED:
Calabash Resorts will try to accommodate the special needs of the physically challenged guest to the best of our ability, however due to the terrain and multi-level restrictions accessibility is limited and we need three days notice prior to your arrival to facilitate requests. For further information please contact our hotel directly. Click Here.
ELECTRIC CURRENT:
110 volts, 50 hz in Jamaica. All US equipment (although 60 hz) is compatible to ours here in Jamaica. However for UK, other European and International countries, adapters are required.
AVERAGE TEMPERATURES:
Eat your heart out Jack Frost, the temperatures in the Caribbean are passionately warm year-round. Daytime averages 82 deg F, 28 deg C. Nighttime averages 72 deg F, 22 deg C.
PASSPORTS AND VISA REQUIREMENTS:
U.S. and Canadian citizens only have to show proof of citizenship with certified copy of a birth certificate or current passport. All others must have passports. Please consult your travel agent for any other necessary documentation required. However if your travel agent is unable to accommodate you, please consult your nearest Jamaica Tourist Board to assist you.
HOW TO PACK:
In Jamaica, just about anything goes. You're on vacation, so you shouldn't be restricted to rigid dress codes. Pack as light as possible, one large suitcase not exceeding 70 pounds or approximately 32kgs is preferred with a carry-on for necessary medications, cosmetics or other valuables.
WHAT TO BRING:
Since the Caribbean is in the tropics, the forecast looks sunny and warm all year round. So whatever time of year it is, pack for summer. Casual wear such as shorts, tank tops, short sleeved shirts, sundresses and light slacks are perfect fashion. Also bring lots of bathing suits, cover-ups and comfortable shoes for fun.
GIFT SHOPS located Downtown:
In addition to unforgettable memories you can bring a bit of Jamaica home with you. Every gift shop has a wide selection of great Jamaican paraphernalia including clothing, postcards and souvenirs. Also, the shops sell sundries, tobacco, perfume and more. Duty free shopping is available on the island as well as at the airport. Hotel arranges Transportation and special discounts at most Duty Free Shops. Please see Front Desk for more details.
THINGS TO REMEMBER...
Golf Clubs - If you are an avid golfer, you should bring your own Clubs. However, golf clubs can be rented. The nearest professional Golf Course is approximately 10 kms and FREE transportation is provided.
Diver Certification Card - Equipment for scuba diving can be rented at any of the Scuba Diving facilities located along the beach, however, you're welcome to bring your own. You must remember your diver certification cards to enjoy full diving privileges.
Camera & Film - To make the memories last a lifetime, be sure to bring a camera, and plenty of film.
Don't Get Burned - The Jamaican sun is very strong, so we recommend bringing sun essentials:
Sun Screen, Suntan Lotion, Sun Glasses, Hats & Visors - If you forget any of these items, don't worry they can always be purchased locally.
---