ACCOMMODATIONS
Rooms are fully air-conditioned, feature full bath and shower, Telephone in all oceanview rooms,
Cable TV and commands a panoramic view of the Caribbean Sea,
Montego Freeport and the International Airport
BANKS
Open Monday - Thursday 9:00am - 2:00pm
Fridays 9:00am - 4:00pm
HOTEL BARS
Main Bar - Opens 10:00am - 10:00pm
Pool Bar - Opens 10:00am - 6:00pm
Happy Hour 5:00pm - 7:00pm daily
BEACH
Beach Gate opens sunup to sundown
5 Minute walk from Hotel steps to Doctors Cave Beach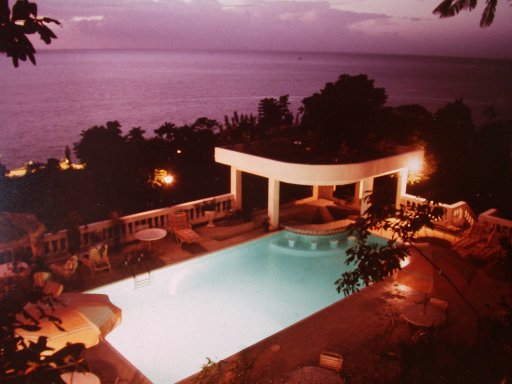 CAR RENTAL
Please check with Front Desk
MAJOR CREDIT CARDS ACCEPTED
Visa, MasterCard. Signed Imprint required on registration as security deposit or US $100.00 cash.
HOTEL CHARGES 10% & GOV'T TAXES 10%
LAUNDRY
Front desk will advise you about these services. No laundry should be given directly to chambermaid
PARKING
Parking is free on Premises. Hotel is not responsible for any loss of valuables left in vehicle
PAYMENT
Mandatory payment prior to arrival or guaranteed by Visa, MasterCard or American Express on
Confirmation of Reservations
ROOM SERVICE
Main Menu & Snack Items are available for room service. For this service
there is a charge of $2.00 per person & 15% gratuity
SECURITY
Round the clock security is provided. Guests are required to lock their doors securely
upon retiring and when leaving their rooms.
SATELLITE & CABLE T.V.
Hotel is equipped with Satellite and Cable T.V.
SMOKING
No smoking is allowed in the bedrooms. Please do so only in the public
areas and where otherwise indicated.
TELEPHONE
Provided in all Oceanview bedrooms. Calls to U.S. and Canada can be made from rooms.
Local calls are US $1.00 Other calls Time & Charge apply.
---